Every patient matters: turning science into sight
We fund research that makes a difference to patients, faster:
The severe underfunding of the sector is felt deeply across the whole eye research spectrum, but research that aims to turn scientific discoveries into new sight-saving solutions for patients (translational research) is particularly affected.
This means that many promising scientific findings never even make it to clinical trials and can never potentially be translated into new solutions for patients - be it to prevent, diagnose, or treat an eye condition.
The objective of our research strategy is to support translational research to bring forward tangible benefit for patients, faster.

Sight Research UK's funding helps to address the funding gap in the eye research continuum from the laboratory to the clinic.
We fund:
Laboratory based (pre-clinical) research projects that have already established a clearly defined pathway to achieving patient benefit and are strong candidates for early phase clinical trials.

Applied healthcare research projects that can fast track tangible improvements in patient benefit.

Clinical research projects which are eligible for National Institute for Health Research (NIHR) Clinical Research Network support (Sight Research UK is an NIHR Non-Commercial Partner).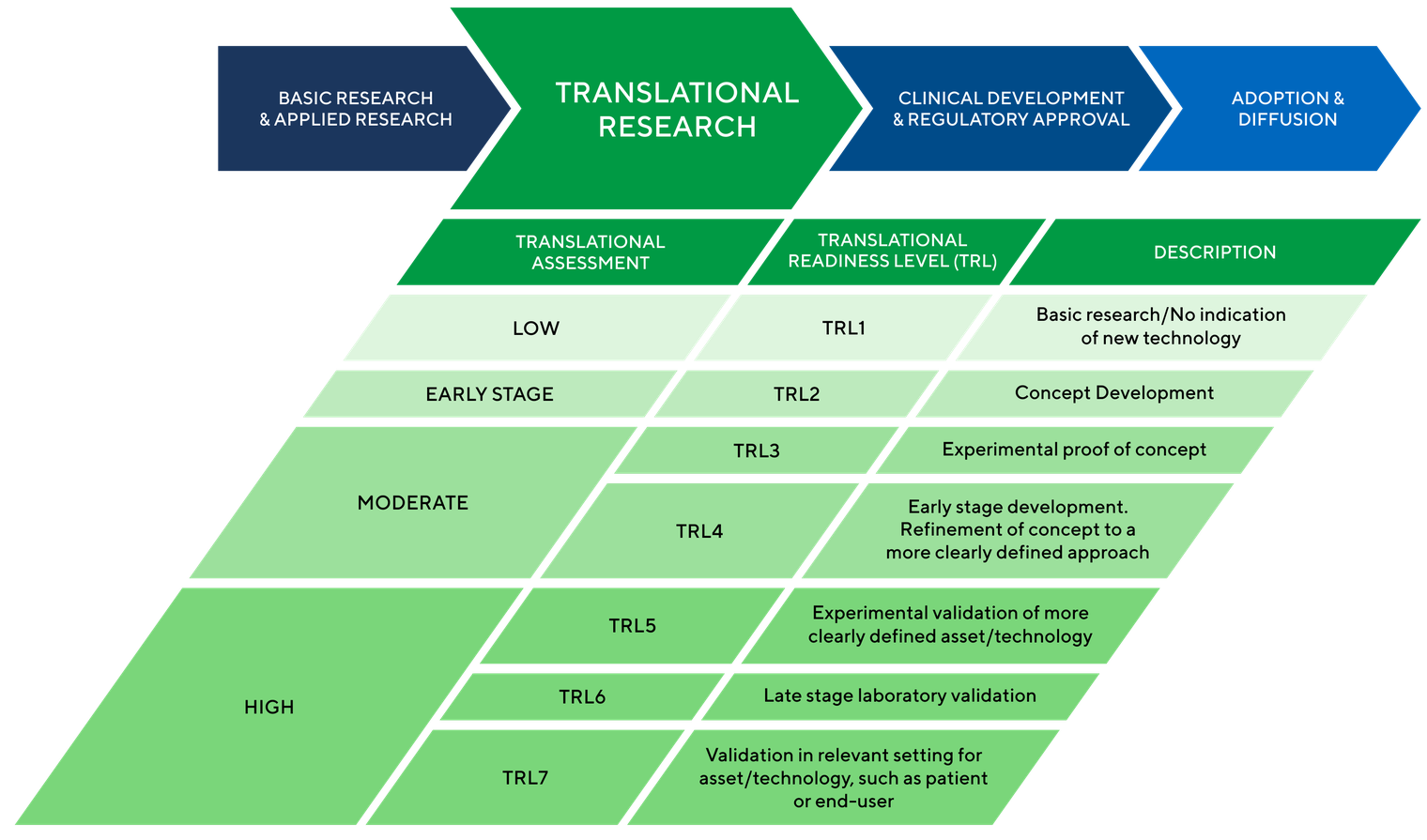 Translational Readiness Levels (TRLs) assess how close a stage of research is to translating its findings into clinical applications that can benefit patients. Our funding focuses on projects at stages 5, 6 and 7 of Translational Readiness.
For all enquiries about our research funding, please contact grants@sightresearchuk.org or call 0117 325 7757.